KEN RICKERMAN (5 Speed Running)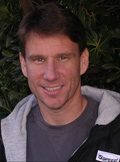 RUNNING COACH AND PIONEER IN ONLINE TRAINING, COACH RICKERMAN HAS SUCCESSFULLY COACHED RUNNERS THROUGHOUT THE WORLD USING HIS INNOVATIVE ONLINE PROGRAMS. HE'S PROUD TO TEAM UP WITH OTHER TOP COACHES TO BRING THE BEST TRAINING, MOST FUN, AND PEER SUPPORT TO EVENT-BASED TRAINING HERE ON RUNNINGMEETS.COM. HE ALSO PROVIDES TEAMS, COACHES, AND RUNNERS TEAM-BASED TRAINING ON RUNNINGTEAMS.COM. VISIT COACH RICKERMAN AT WWW.5SPEEDRUNNING.COM.
LUKE HUMPHREY (HANSON COACHING SERVICES)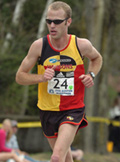 Coach Humphrey is an exercise physiologist and a national class marathoner. Training with the Keith and Kevin Hanson -Brooks Distance Project, He has 11th place finishes in both the New York and Boston Marathons and top 10 finishes in the U.S. 15k and ½ Marathon Championships. While he continues to run professionally, Coach Humphrey has also begun sharing his knowledge and passion for running through his coaching service. Now, he brings the Hanson Training Methods from the elite running corner in Michigan to RunningMeets.com in order to provide runners of all levels the opportunity to train right and race to the best of their ability.
TOP COACH OPPORTUNITIES
If you are a published Running Leader/Coach and would like more information on online publishing opportunities, please contact Becky at 818-468-2548.